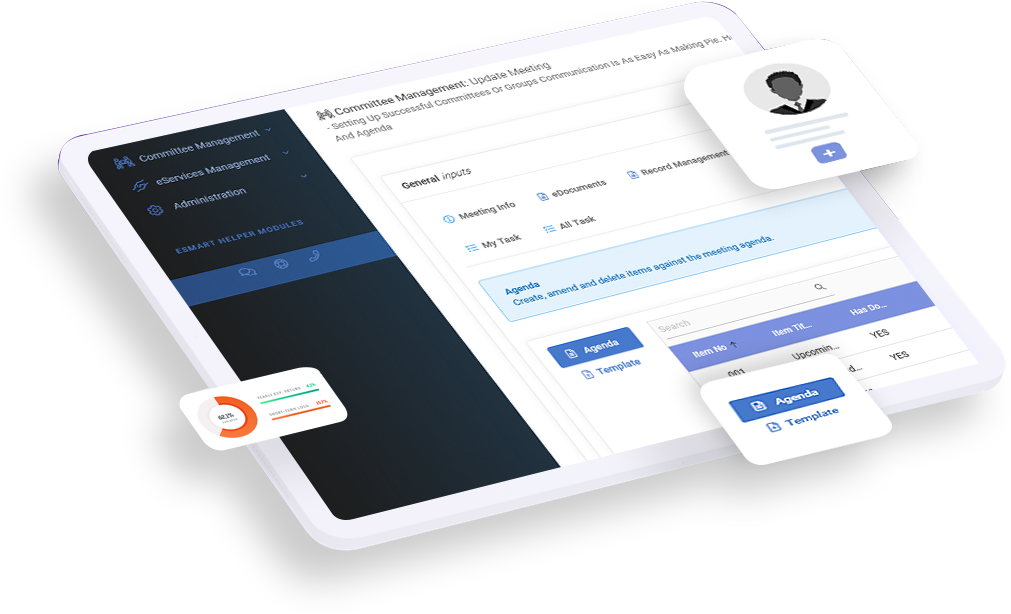 Neptune Meeting Pack

In addition to developing meeting management solutions,

Neptune also delivers solutions for entity management. Our clients include all size of for profit organizations, not for profit organizations in education, Government and Municipalities.
Neptune Meeting Pack solutions deliver

Improved collaboration and communication
Meetings are often the driving force in any organization, they are where decisions are made and activity planned.
Software can make meetings more productive at council and board level and throughout the organization.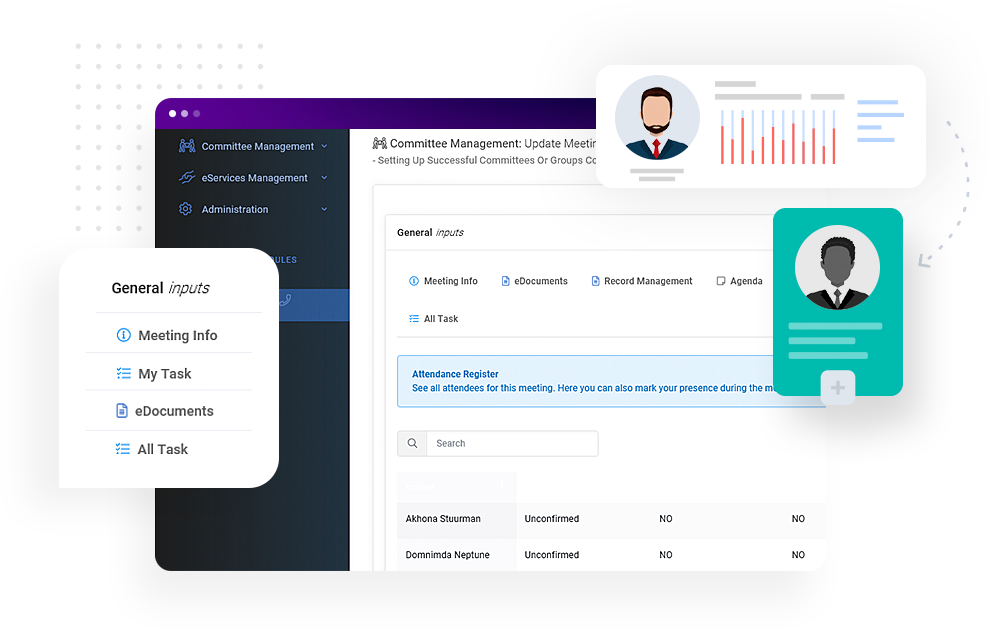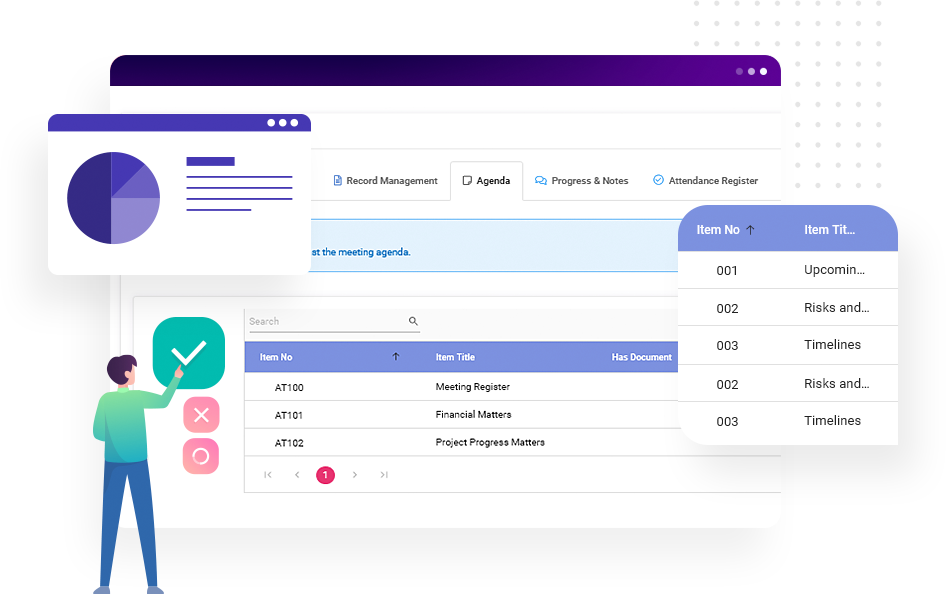 Enable more
considered decisions
Decision-making software can take away the pressure of particular personalities on a group's decision.
It can also make for better decisions by giving members all the background information and you do not have to wait for the next meeting to make a group decision as decisions can be made from anywhere.

Provide a living view of the organization
Having all your documents and meeting papers at your fingertips in an app rather than in a filing cabinet makes it easier to have a grip on the bigger picture.
Access to information starts to make a real difference to your working life.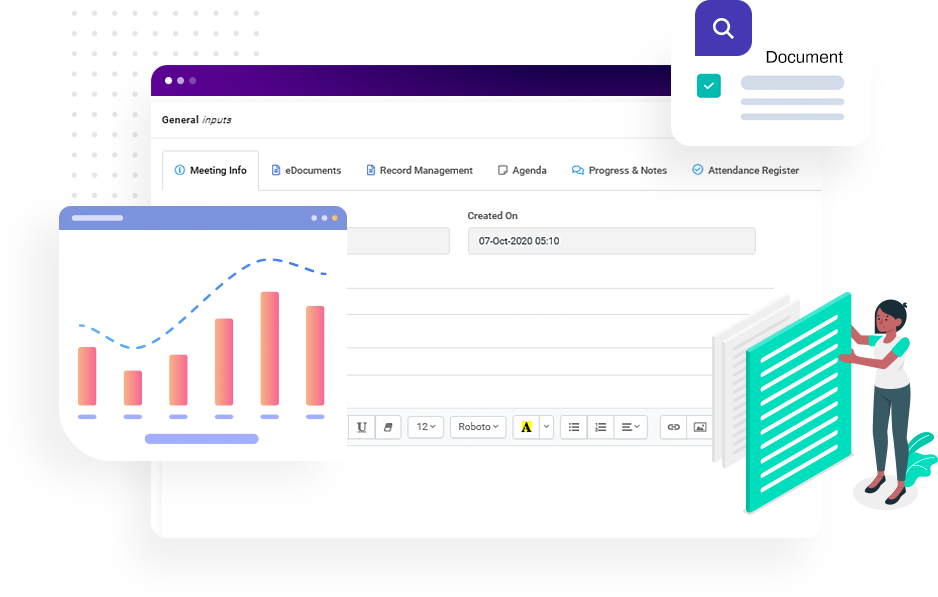 Our solution provides a
Total governance solution
for organisations of all sizes.
Neptune Meeting Pack is module in design and can be packaged in a way to suit your organisation's needs, using board portal tool like Neptune Meeting Pack is becoming a vital introduction to boardrooms in every sector.
Neptune Meeting Pack moves your meeting management online into a
Digital Platform
Which makes the entire process easier, giving you more time to make a difference – whatever your role. We know each boardroom or council Meeting is different which is why we can tailor Neptune and its modules, so you can build the package that suits your organisation.
The main modules in Neptune Meeting Pack are:
The
Benefits Accruing
Using Neptune Meeting Pack will be:
Administrative time and costs are saved.

Meeting packs are distributed instantly and securely.

Meetings become collaborative, engaging, and easier to manage.

Boards and Teams are more effective.

Transparency in decisions and procedures.

Flexibility for Cloud Base and On-premise Solution.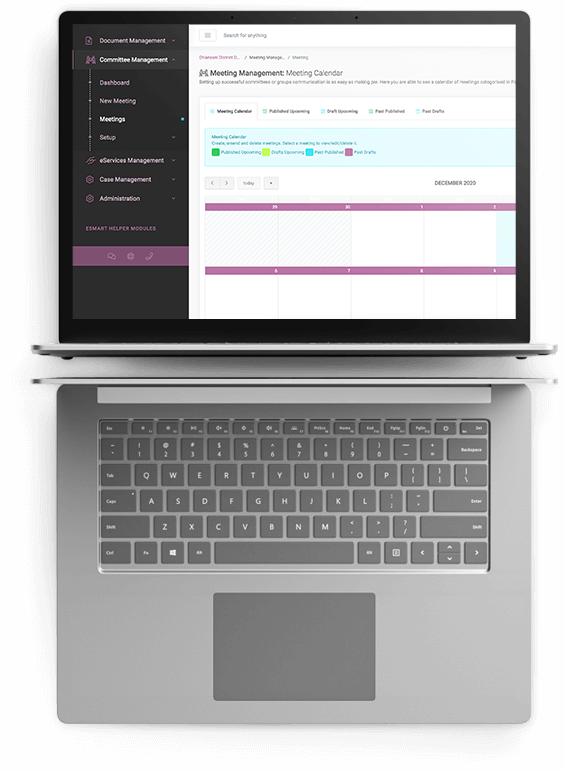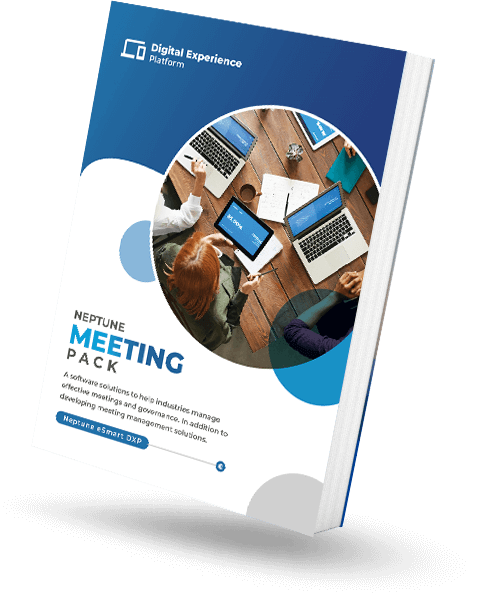 Need a meeting management
Board Portal Solutions?
Learn how to moves your meeting management online into a digital platform which makes the entire process easier, giving you more time to make a difference – whatever your role.
Download our insight brochure for more information.